You can now Pay Online!
We have limited our office hours to help stop the spread of the COVID-19 virus. You can still access your unit, but for payments please use our online payment portal by clicking the "Pay Now" button at the top of the page, call, or use our drop box.
If you have any questions please give us a call at (707) 442-7613
Self-Storage Facility in Eureka, CA
Indianola Storage provides safe, secure storage units in a wide range of sizes, with climate-controlled options available. We take great pride in maintaining clean units at great prices, with convenient, controlled access. No matter what you're leaving with us or how long you need secured storage, count on us to keep your belongings safe!
With both general and climate-controlled options in a wide range of sizes, we're equipped to provide you with exactly what you need!
Our self-storage facility is second-generation family-owned and -operated and has been a local fixture of the Eureka, CA community for more than 40 years.
We welcome the general public and commercial customers alike. We're also a top choice for local-area college students who need a safe place to store their things!
Each and every one of our units is thoroughly cleaned and pristinely maintained. We believe in giving you the very best value for your money.
We take security seriously, with unit alarms, gated facilities and CCTV monitoring. Trust that you and your items are safe with us.
Monday:10:00 AM – 2:00 PM
Tuesday:10:00 AM – 2:00 PM
Wednesday:10:00 AM – 2:00 PM
Thursday:10:00 AM – 2:00 PM
Friday:Closed
Saturday:Closed
Sunday:Closed
You can access your secured storage 8am-8pm, 7 days a week!
Clean, Safe Self Storage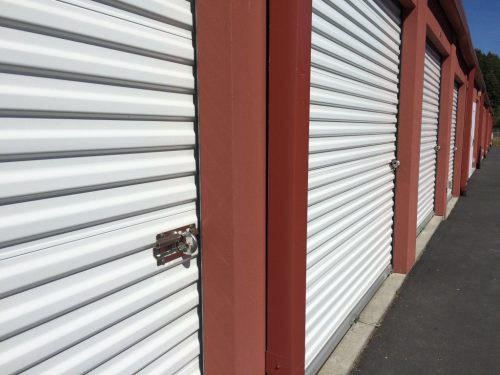 Running out of room in your basement or garage? Headed off to college and need a place to store your things while you're away? Secured storage in Eureka, CA is the answer! Indianola Storage provides self storage in just about any size you might need—whether you're storing just a few things or moving your entire life into storage! Our self-storage facility in Eureka, CA is equipped with both general and climate controlled options, giving you the options you care about when it comes to keeping your items safe. Choose general storage for the convenience and affordability; choose a climate-controlled space if you have sensitive items or need long-term storage. We make it simple!
Customers choose our self-storage facility in Eureka, CA for more than just the clean units and diverse range of sizes. We're also well-known for putting a premium on security! Our entire facility is gated, with security cameras and CCTV throughout. 7-day-a-week gated access between 8am-8pm via code means only you're able to access your unit and, in the event someone tries to tamper with it, an in-unit alarm will scare them off! On top of it all, you'll also get the convenience you demand. Ground-level, drive-up units make loading and unloading easy and even our indoor units are easily accessed by renters. Schedule a preview of our facilities and see what makes us different! We promise you'll feel completely confident about choosing us for secured storage.
The Convenience of Self Storage
Do you need a safe place to store your belongings? Whether for the short- or long-term, we've got the right self storage for you, at a price that's right for your budget. Contact us today!
Proudly providing units and secured storage to customers in the following areas:
Eureka, CA
Cutten, CA
Fields Landing, CA
Fairhaven, CA
Samoa, CA
Rosewood, CA
Arcata, CA
Fortuna, CA
Kneeland, CA
Hydesville, CA
Korbel, CA
Myrtletown, CA
Rio Dell, CA
Ferndale, CA
Carlotta, CA
Blue Lake, CA
Scotia, CA
Humboldt County, CA